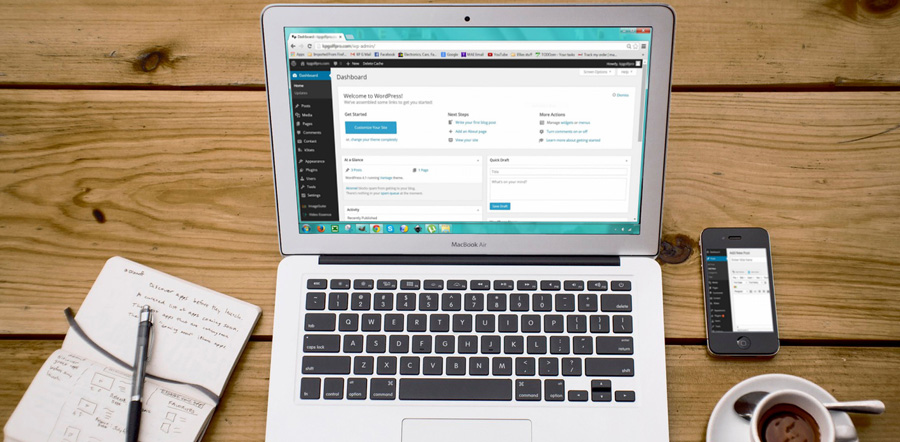 Updated on May 21, 2018 11:01 pm
Content Management Systems gives you complete control of the content on your website. Content Management System or CMS as abbreviated, could seem to be a technical jargon, but is actually not as complex as it seems to be. Did you know that you do not need extraordinary technical skills to play with content and images on your website? There are open source content management systems with user-friendly interface to add, modify or delete content in not more than a few clicks.
Here are some of the top rated content management systems:
An open source CMS, it available for free and is used not just by individuals but also professionals who do not possess coding skills to create and manage websites and blogs. With Drupal you can create an enriching digital experience.
Built on model-view-controller application, Joomla is prominently used to publish web content. With Joomla comes hundreds of extensions for free, allowing the users to broaden their functionality and personalize objectives.
One of the most popular open source content management systems, it is written in PHP and is simple enough to allow even a non-IT person to create powerful blogs and websites. One cannot image running a website or blog without an efficient CMS like WordPress.
A simplified CMS designed particularly for website developers and editors, this codeless creation with real time editing makes it a viable option for developers. The CMS is integrated with SEO tools. Features like content authoring and version control has made it a favorite among developers.
As the name suggests it a simple CMS with highly expandable tools giving you design freedom. The CMS comes with powerful add-ons. The CMS is versatile and is the ideal solution for creating blogs and websites loaded with sophisticated features.
The prominence of social networking websites are growing and at this time if your website is not social media friendly then you will be left behind in the race. Concrete5 is the perfect CMS system that can make your website mobile friendly with added security features.
The next generate website builder, it is one of a kind web developing solution supporting online retail website. Microweber offers exciting online shopping features like payments, client list, order status & notification and shipping. It is ideal for smaller server footprints.
It is a revolutionary open source content management system that comes with no limitations. The system is super fast and has scalable cloud hosting solutions with almost nil downtime. The CMS has the approval of community professionals.
One of the largest global communities, Typo3 is a CMS having over 900 members in their association. It is free and is suitable to develop websites, online applications and intranets. Size does not matter as the CMS is used to create websites for small, medium and large businesses. The product is truly scalable.
A spontaneous CMS with versatile framework it is a favorite among developers and editors. It is time you equip your team with the CMS for best results. It is easy to personalize to suit your specifications.
The choice is abundant and using any of these CMS anyone can become a website or blog developer without any coding knowledge. So, what are you waiting for, go ahead with the CMS and start your online journey.